| 2018 Staffing | |
| --- | --- |
| Attorneys | 22 |
| Investigators | 16 |
| Paralegals | 8 |
| Support Staff | 9 |
| Total | 56 |
The District Attorney's Gangs Division prosecutes the most serious gang crimes committed in San Diego County. This division is a vertical prosecution unit which combines Deputy District Attorneys with District Attorney Investigators to handle the uncommon and dangerous issues that arise in gang prosecutions. Led by Division Chief Frank Jackson and Assistant Chief Robert Hickey, the division's staff is some of the finest in the nation.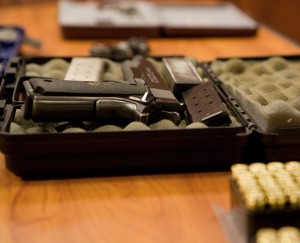 Last year, the Gangs Division continued to work with local, state, and federal law enforcement through numerous gang task forces. Through its zero-tolerance approach, the Gangs Division has been successful in addressing and reducing gang crime in San Diego County. Some of San Diego's most violent gangs have been crippled through prosecuting and imprisoning their most violent members on armed assaults, robberies, shootings, and murder convictions. As a result, San Diego gang homicide rates are below average for the last two decades and below that of most major metropolitan cities.
Another area of gang suppression is the Border Crimes Task Force, which was founded in 2009 through a federal grant. Along with federal and state law enforcement, the task force investigates and prosecutes violent crime including murders, kidnappings, robberies and drug trafficking associated with major Mexican drug cartels. This task force coordinates efforts of law enforcement and prosecution to effectively reduce the gang and cartel crime in San Diego, including playing a pivotal role in locating drug kingpin Joaquin "El Chapo" Guzman currently being prosecuted in New York.
While there are hundreds of success stories in this division, the ongoing seriousness of gang violence in San Diego is reflected by the kinds of cases and defendants prosecuted in 2018.