| 2014 Staffing | |
| --- | --- |
| Attorneys | 36 |
| Investigators | 13 |
| Paralegals | 13 |
| Support Staff | 23 |
| Student Workers | 2 |
| Victim Advocate | 1 |
| Total | 88 |
The Superior Court and Central Pretrial/Case Disposition Division is responsible for prosecuting some of the most challenging cases in the District Attorney's Office, including kidnapping, assaults, robberies, attempted murders, and murders.
It's one of the largest divisions in the office and its Deputy DAs handle all felonies not assigned to a branch or vertical prosecution. This division is responsible for more than 25 percent of all felony cases tried by the District Attorney's Office.
The division consists of four teams: pretrial, case disposition, trials and major violators.
Pretrial
These prosecutors handle a large number of serious cases. They arraign defendants charged in felony complaints, then prepare and conduct preliminary examinations in front of a judge to prove the charges based upon a probable cause standard. In doing so, the preliminary hearing Deputy DAs are liaisons between the DA's Office, law enforcement and the victims and witnesses of crime.
The pretrial deputies also handle suppression motions, bail reviews, and miscellaneous court calendars. Occasionally, they conduct misdemeanor trials, which occur when felony charges are reduced to misdemeanors at the preliminary hearing.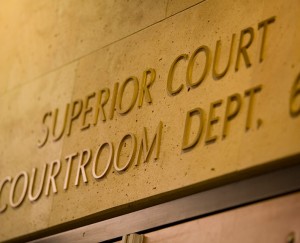 Case Disposition
The team works to assess felony cases in an attempt to reach fair and equitable resolutions of the cases at the earliest possible opportunity. The team encourages the immediate sentencing of defendants, where appropriate, significantly reducing costs to San Diego County and taxpayers.
Trials
The team is responsible for prosecuting cases that are bound over by the pretrial team and also serious trials that the deputy has handled vertically from the time the case was presented by law enforcement. Those cases involve murders, attempted murder, arson and other complex felony cases.
Major Violators
The unit prosecutes criminals with extensive felony backgrounds, serial bank robbers and other defendants charged with numerous serious felonies who face extraordinarily long prison sentences. In addition, the Superior Court Division handles post-conviction mental health cases for those found to be a danger to the community as a result of mental illness.
Training and development of Deputy District Attorneys is an important aspect of the Superior Court Division. Monthly training sessions are presented on various aspects of criminal prosecution. Riding along with law enforcement officers is encouraged as well.
The unique combination of senior trial attorneys and junior deputies in the division helps junior deputies develop the skills and knowledge necessary to become formidable felony trial attorneys
In 2014 Superior Court added a DUI Homicide team with Deputy District Attorney Cally bright as the Team Leader. Going forward, Cold Case has been folded into Superior Court and is being led by Deputy District Attorney Tom Manning.